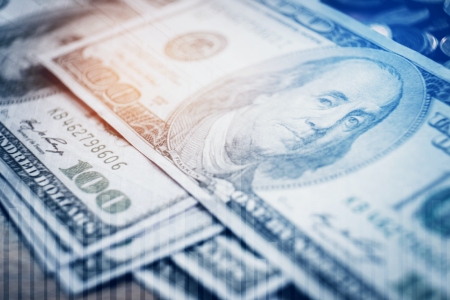 4 Fortunate Money Lessons Learned: Sound Advice from Multi-Millionaires Who Started from Nothing
Underdog tales and stories about people who started with practically nothing and ultimately obtained fame, fortune, and success are not only entertaining, but they're also a part of our pop culture. True life examples of ordinary people who rose to millionaire (or billionaire) status often share excellent advice about lessons they learned when it comes to money, finances, and happiness. Here are just a few examples of their cash and asset-related knowledge.
First Remember: Money Isn't Everything
We should all understand the important principle and concept that money isn't everything. It won't buy love or happiness. In a telling article from the Bright Side in their "9 Practical Pieces of Advice Heard From Millionaires Everyone Can Use," their number one piece of information shares this eye-opening and practical quote:
"Money is not everything and it is not worth sacrificing your health, family, friends or other experiences for it. I have lost a few friends and strained other relationships because I've spent too much time staying late in the office or hustling on the weekends. Even though I truly believe that having money is freedom, money is really just a tool to make experiences in life possible."
This clever quip comes from Grant Sabatier, an American author, wildly successful podcaster, blogger, self-made millionaire, and entrepreneur. He's most well-known and perhaps became profitable for his bestselling book Financial Freedom published in February 2019. 
Educational Advice from One of America's Favorite Successful Sweetheart
Long-time fans of Oprah Winfrey followed the rags-to-riches story of a small-time Southern gal raised in extreme poverty grow into overwhelming popularity and wealth seemingly overnight. From a popular local news reporter to a host of her groundbreaking national and award-winning, namesake talk show and series, Oprah continued to impress audiences with her philanthropy and advice. Some of her many legendary quotes about business, wealth and success include these gems:
If you want to accomplish the goals of your life, you have to begin with the spirit
What I know is, is that if you do work that you love, and the work fulfills you, the rest will come
Passion is energy. Feel the power that comes from focusing on what excites you.
Steve Siebold's Statement About an Association with Success
Author, self-made millionaire, and entrepreneur Steve Siebold gave a concise statement about success in surrounding yourself with people who are already wealthy. In a recent Entrepreneur article about 8 Tips to Become a Millionaire This Year, in part Steve's thoughts about success were summed up in this way:
"In most cases, your net worth mirrors the level of your closest friends. Exposure to people who are more successful than you are has the potential to expand your thinking and catapult your income. We become like the people we associate with, and that's why winners are attracted to winners. The reality is, millionaires think differently from the middle class about money, and there's much to be gained by being in their presence."
Mark Cuban Openly Discusses the Debilitating Dilemmas of Debt
During a recent post during an interview on NBC's Money platform, self-made celebrity billionaire Mark Cuban stated outright, "If you use credit cards, you don't want to be rich."  He went on to share one of the first steps necessary for financial success is discipline especially when it comes to spending with available credit. He explains that credit card companies make it incredibly easy for consumers to spend money they don't have with obscene interest rates that are often overlooked by users at first glance.
While Mr. Cuban subtly suggests cutting up these cards as a short-term solution to a long-term problem, he also recommends using them to build a higher credit rating and score by spending wisely while paying off balances quickly. This way they're being used as a financial tool instead of a route to participating in America's growing trillion-dollar debt problem.