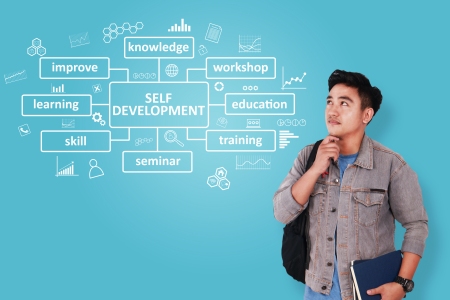 5 Cost Effective Ways to Learn New Skills
Lockdown has provided many of us with more free time as well as boredom. With that extra time to spare, it might be a good idea to pursue a new skill, whether that be a language you've wanted to learn, coding, an instrument, an all-encompassing knowledge of Roman history, or something else entirely.
1. Take an online university course
Courses are widely available online, and there are plenty options catering to everyone from seriously interested geeks to curious amateurs. Prestigious research universities such as Harvard, Oxford, Stanford, and Yale offer courses either on their websites or through Coursera. Your search shouldn't end with big-name institutions, however; there are plenty of lesser-known institutions that offer rigorous, high-quality accredited courses.
Regardless of whatever university course you choose, do make sure that it is accredited. Look at the course's website and confirm that it has clearly been accredited by an official educational body. And before you consider paying for a course, read reviews for it.
2. Try a paid non-accredited course
These courses aren't accredited, but will still offer a wealth of valuable information to a hobbyist or budding professional.
Lynda.com provides robust and fully featured courses for professional software – on their website, you'll find courses on everything from Excel to Adobe Illustrator and Adobe Photoshop to Java and Python and even computer animation. There are over six hundred classes on graphic design alone. Complete access to their library of over 5,500 courses starts at $24.99 per month.
Udemy is an inexpensive option for anyone who would like to target their learning with a specific class. For example, a Java tutorial for complete beginners with 16 hours and 7 minutes of on-demand video is offered for free, and other courses on everything from communication skills to cyber security are regularly discounted to under $20. Reviews can be read for every course.
Masterclass offers recorded courses from leaders in their fields that you'll likely recognize. Gordon Ramsay teaches cooking, Anna Wintour teaches creativity and leadership, deadmau5 teaches electronic music production, and Martin Scorsese teaches filmmaking, for example. For $180 a year, you'll have full access to every single course in their catalog.
Codecademy is a popular option for those who want to learn programming languages. Courses are offered in HTML & CSS, Python, Java, and Swift as well as numerous other languages. Access to basic courses is free, while a Pro subscription will give you access to members-only content for $20 a month.
Duolingo is famous for its free and fully featured language courses that are available both in your browser and as a downloadable app for your mobile device.
3. Take advantage of your public library
The public library is an obvious resource, and a cost-effective one, but it's one that few turn to first. Obviously checking out instructional books is useful, but you could also try DVDs, videos, and audiobooks, the last of which could minimize your idle time by being listened to during a run or a walk.
During quarantine, it's not unlikely that your public library is temporarily closed. If that's the case, be sure to check the library's website for educational resources offered to cardholders.
4. Search YouTube for free courses
YouTube is an underrated resource – numerous channels on the world's most used online video-sharing platform offer completely free courses and tutorials. There are video playlists that will help you learn programs like Photoshop from scratch. Don't forget that simply searching for the task you'd like to learn in the search bar will go a long way in helping you.
In conclusion
If you want to learn how to do something, you don't need to splurge for it. There will nearly always be a resource that will help you learn whatever you dream of doing for free or cheap. If your dream project wasn't used as an example in this article, don't fret. All of these websites have a greater variety of options than we could list briefly.