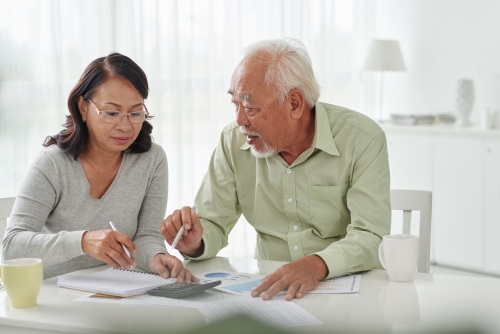 7 Practical Ways Retirees Can Earn Extra Income
For many seniors, entering retirement isn't actually the end of their working life. Some want to boost their income out of financial necessity, while others simply find work to be an enriching experience. There's a wide range of options for flexible, part-time jobs that retirees can do quite easily, often without leaving the house. Take a look at some practical ways to make extra money while still enjoying your retirement.
Babysit Children
A mature, responsible babysitter is a valuable resource for young families. This job can also be incredibly fun, especially if you choose families with kids in the age groups you most enjoy interacting with. You might be able to find clients yourself just by reaching out to families in your neighborhood, but there's also plenty of online resources. Sittercity and Care.com are both well-known platforms that can connect you with local babysitting customers.
Write Online Content
If you enjoy writing, take advantage of your talent by joining platforms that connect freelance writers with companies that need their services. This incredibly flexible job involves writing content like blog posts, product descriptions or sales copy. Choosing topics in which you have a natural interest will make these gigs interesting and rewarding, along with the extra income.
Rent Out a Room
Turn your spare room into a steady source of income by using Airbnb to rent the space out to travelers. You don't have to live in a major tourist destination because this convenient hotel alternative is popular all around the country. Every booking requires your approval, and you can read the traveler's profile to see reviews left by previous hosts.
Drive for Ridesharing Services
If you enjoy driving, sign up to work as a freelance driver on apps like Uber and Lyft. These platforms provide retirees with an easy way to earn extra money while also spending time outside the house and even having a social outlet. If you only work during peak hours, this job is a well-paying option that won't be too time-consuming.
Sell Products Online With Drop Shipping
E-commerce can be a very lucrative business, and drop shipping has made it easier than ever. Instead of having to buy physical inventory and ship items out yourself, dropshipping allows you to outsource this entire aspect of the business. Just choose a vendor that makes a popular product and set up an online store. Every time you get a sale, the drop shipper fulfills the order and you get a substantial cut.
Teach Children
Tutoring kids online is a very rewarding part-time job for retirees that enjoy sharing their knowledge. There's a big demand for teaching English to Chinese children using platforms like VIPkid and Qkids. Do you have valuable knowledge in a more specialized subject? Find students on WyzAnt, a popular marketplace for linking students with academic tutors in everything from math to history.
Become a Virtual Assistant
If you spent your career working in an office, transfer those administrative skills into a job as a virtual assistant. Small businesses and entrepreneurs need skilled workers that can perform a range of necessary tasks like scheduling travel or preparing a PowerPoint presentation. Find clients by signing up on platforms like People Per Hour and Zirtual.
Finding the opportunity for earning extra money during your retirement is all about evaluating your skills and interests. Luckily there's a wealth of great options that can help you financially while also being flexible enough for the laid back retiree lifestyle.