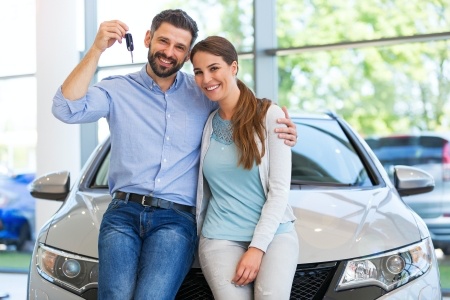 7 Ways to Save Money on Your Car Purchase
Buying a car can be expensive, but with the right strategy, you can save money. Be prepared, shop around, and sharpen up your negotiation skills.
Here are 7 tips to help you save money on your car purchase.
The Coronavirus Pandemic
Before we discuss how to save money, it is useful to reflect on some new realities that have been created by the COVID-19 pandemic. Many states closed all retail establishments, including auto dealerships. Sales fell around 25% according to a McKinsey report. This should be good news for buyers, but there was also significant production loss between March and May 2020. This means fewer new cars on the lots. These realities will slightly impact your negotiations, but you can still work out a deal.
1. Check Your Credit Score
If you are planning to finance your car purchase, knowing your credit score ahead of time eliminates surprises, such as your application being denied. If your credit score is not good enough to get the best financing deals, you may want to delay your car purchase and improve your credit score.
2. Do Advance Research Online
In these days of the coronavirus pandemic, much of the car shopping experience has moved online. More progressive auto dealers have created a virtual reality shopping experience. But even under normal circumstances, doing advance research arms you with the information you need to advocate for the best deal. Use online sites such as AutoTrader, Carvana, and Edmunds.
3. Shop Around
If you take the first deal offered, you will never know if you could have saved money on your car purchase. It is worth the extra time to visit several dealerships before selecting your car. If you can do it, visit out of state auto dealers too. If you live in a crowded market, searching where consumer traffic is lower can net you better deals.
4. Skip the New Models
Buying a new car may be your dream purchase, but you can save money on your car purchase by buying a formerly leased vehicle. Look for cars that have been leased no more than two years. Leases require drivers to adhere to strict maintenance standards, and they are responsible for damages. A leased vehicle can have the same feel as a new one, except for the price.
5. Seek Pre-financing Options
Dealer financing is rarely to your advantage. They typically offer attractive monthly payments that make it seem like you're getting a good deal. However, they skip over the fact that these payments require a 72-month loan. Your local bank, credit union, or online lenders will offer more favorable terms. This is another reason you want to know your credit score ahead of time. Arriving at the car dealership with your financing in place strengthens your hand when negotiating on the price.
6. Be Prepared to Negotiate
The price is not the price when it comes to cars. If you don't like to negotiate, take someone with you who does. Walk out the door if necessary, so the agent knows you are serious about saving money.
Be sure to check the invoice price of the car you are considering, not just the MSRP. The invoice price is what the dealer paid. Knowing this tells you how much wiggle room you have when negotiating on the price.
7. Say no to the Extended Warranty and Add-ons
Heated seats are not necessary, although sweet if you can afford them. Built-in GPS systems are expensive. You can find portable units online. The dealer will try to sell you many other add-ons that you don't need.
Extended warranties are costly, and the coverage is limited. A new car comes with a manufacturer's warranty. A used car might also be under warranty, ask first. At best, don't agree to include the extended warranty into your monthly payments.
Conclusion
You can save money on your car purchase. Search online for the car that suits your needs at a price that fits your budget. Do your homework, secure financing, and empower yourself with information.