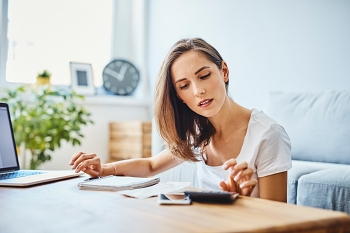 How Has the Coronavirus Impacted Your Student Loans?
There are 44 million Americans who have and are currently paying student loans. These loans have proven to be financial burdening, especially during these unprecedented times. Fortunately, due to the pandemic, there have been several changes and impacts pertinent to student debt: how it can be paid off, when payments need to be made, etc.
The Federal Extension
The Cares Act has made it so there are no required federal student loan payments. This extension automatically occurs and will last until September 30th. That being said, there are specific qualifications and details you should be aware of.
You are still allowed to make payments on your loan, no one is stopping you. However, if you are participating in the Public Loan Forgiveness Program, which requires 120 non-consecutive payments, skipping payments in this time period will count towards that 120 total. 
Certain loans qualify for a 0% interest rate during this extension. These loans include defaulted and non-defaulted Direct Loans, defaulted and non-defaulted FFEL (Federal Family Education Loan) Program Loans and Federal Perkins Loans.
Exceptions to the Extension
There are certain types loans that are not extended automatically nor have the ability to be extended. These such loans include FFEL Program Loans and Federal Perkins Loans.
Though FFEL Program Loans and Federal Perkins Loans have a 0% interest, they were not issued by the government. FFEL Program Loans are given out by banks and Federal Perkins Loans are given out by universities. That being said, contact your loan distributor to arrange the possibility of consolidating into a Direct Consolidation Loan. If possible, consolidating those loans will allow them to be eligible for the federal benefits.
Private Loans
It may seem obvious but private loans are not immediately affected by the federal extension. There are financial support options for your private loans, however. Most banks and loan distributors will allow you to pause monthly payments or adjust your repayment plan. In order to do this, contact your distributor, explain the situation, and discuss your options.
Your other option is refinancing, which has always been a good way to save money on payments. New interest rates have dropped significantly and are cheaper than they've ever been. If adjusting your repayment plan is not an option, refinancing will still allow you to save (possibly) tons of money each month. 
Things Are Still Changing
It's important to keep in mind that financial relief will continue to be distributed for a while. There are many more months of the pandemic left to endure, continuous adjustments are being made. As stated previously, some federal loans do not qualify in the Cares Act. Fortunately, there are teams of politicians aiming to change this reality. While you might not have the relief you need right now, be patient and it might happen. Until then, do everything you can to ease the weight on your shoulder.
What Should You Do?
There are a few plans of action you can partake in during this pandemic. If your finances have been strained, there is no need to add stress by continuing payments. If you are fortunate enough to not have been burdened financially, continuing to make payments will save you money in the long run, due to the 0% interest rate. Both of these ideologies apply to private loans, as well. Thoroughly assess your situation and make the best decision for you, there is no wrong choice.