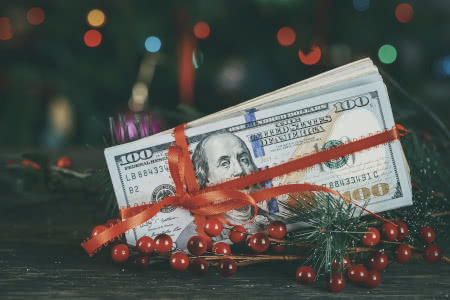 How To Earn Extra Cash for the Holidays
The holidays are almost here, and that means now is the time to seek out extra ways to earn money so you can buy the things your family wants or needs. Thanks to the Internet and other creative offline gigs that surfaced in recent years such as Uber and Doordash, it is easier to get a side hustle for the holidays. Here are a few legitimate ways to earn extra money for the holidays.
Telecommuting Jobs
Many well-known companies such as Capital One, U-Haul, American Express, and Aetna are looking for remote workers to handle data entry responsibilities or speak on the phone with customers. For this kind of work, you will need a noise-canceling headset, a landline phone, and a computer with reliable Internet service. The hours are flexible but certain companies might require you to work a certain number of hours during the day.
Uber and Lyft
These two ridesharing companies hire you to pick up and drop off customers during the week. You can set your own schedule and this is a neat gig you can do on weekends, at night, or while the kids are at school.
Online Tutoring
Companies such as VIPKID and Cambly are two of the most well-known online tutoring services that hire tutors regularly. With online tutoring, you're able to work a flexible schedule and teach on a variety of subjects that you have the most knowledge in. Most online tutoring companies require you to have at least a bachelor's degree in the subject you intend to tutor. Tutoring requires strong listening skills, ability to teach effectively, patience with students, and knowledge of the best learning methods for students with different learning styles.
Sell Your Old Clothing
If you have a closet full of clothes in good condition that you no longer wear, earn extra money by selling them. You can sell your clothing through these avenues:
Thrift stores or consignment shops
Holding a garage sale
eBay
Apps like Poshmark, Letgo, and Mercari
Having your own used clothing website
Freelance Writing
The Internet has opened numerous doors for aspiring freelance writers to earn extra money. Start by working with online job boards such as Upwork, Freelancer, and FlexJobs.com. You can also write guest blogs on a variety of websites and write for online magazines. Make sure you have an updated writing sample portfolio to show potential employers on your own website.
Sell Your Photos
Some good websites to sell your photos on include Shutterstock, Flickr, and iStockPhoto. The drawback is that the commission fees you pay for using this service can be high depending on the website you sell photos to. Another option would be to sell photos on your own WordPress site. At least you'll keep more of your earnings since you eliminate the middle man.
In conclusion, these are just a few ways you can earn extra money for the holidays.