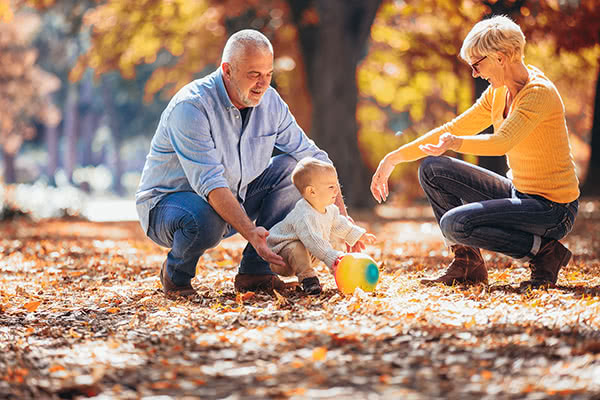 10 Fun, Free Things to Do During the Fall
For many of us, autumn is the most beautiful season of the year. The air is crisp and cool, but not too cold. The leaves are turning brilliant golden and crimson colors, and all the best holidays are on their way. If you're feeling invigorated by the breathtaking views and the return of cool weather or are feeling that early holiday excitement start to build, we've got awesome, fun, and basically free things you can do this fall to celebrate the turn of the season and enjoy time with your favorite people.
1) Have a Bonfire
Bonfires, campfires, and fireplace fires are all amazing things to do when the weather turns cold. It is finally cool enough to light a few dry logs and break out the marshmallows for roasting.
2) Carve a Pumpkin
Pumpkins are everywhere this season and you can pick one up for cheap. There are even ways to get free pumpkins if you're clever and patient. Once you have your gourd, bust out the carving tools and get creative.
3) Make Bird Feeders
Autumn is the best time to feed birds with pinecones and dry seeds galore. The easiest way to make a bird feeder is to hang a pinecone from a string, cover the pinecone with peanut butter, then roll it in birdseed. But painting a wooden bird feeder is also tons of fun.
4) Rake and Play in Leaves
One free and awesome autumn activity is to make and play in piles of leaves in your own yard. You can take turns raking every leaf out of the yard into one big pile, then jumping and playing, raking, and jumping again.
5) Explore a Corn Maze
Corn mazes are one of the single best things about the fall season and they're available basically from the beginning of October until after Thanksgiving. Pre-Halloween corn mazes tend to be spooky and awesome. Bring a friend or bring the whole family to get lost, found, lost, and finally enjoy some candied apples on the other side.
6) Perfect Your Hot Cider Recipe
As the weather gets cold, we switch from cold sodas to the allure of hot drinks. While many people go for the latte, cider is the best low-cost make-at-home hot drink there is. All you need is some apple juice, cinnamon, cloves, and maybe a few slices of stewed apple to make it amazing.
7) Take a Drive Into the Countryside
Want to see the turning of the leaves from an incredible perspective? Taking a walk through the park is beautiful enough but you'll really get an autumn-colored eyeful by taking a drive just a half-hour out of town. Whether there are mountains, national parks, or just open spaces between nearby cities, the mass of changing colored leaves will be breathtaking.
8) Do Some Autumn Baking
There's no time like autumn to get started on your holiday baking. Bake a pie, bake your favorite seasonal pumpkin or ginger cookies. Bake a loaf of spice bread. Then invite your favorite people to come share the warm treat with you as your home fills with delightful autumn baking smells.
9) Unpack Your Sweaters
Want a quiet evening in? Light the fireplace and drag down the boxes of winter clothes from the attic. It's time to dig out all your favorite sweaters.
10) Go Camping
Finally, to truly experience the splendor of autumn you can take your family camping in the nearby woods. Surround yourself with color-changing leaves. Enjoy hot s'mores and campfire cider and other classics as you keep each other warm and enjoy the beauty of nature's turning of the seasons.