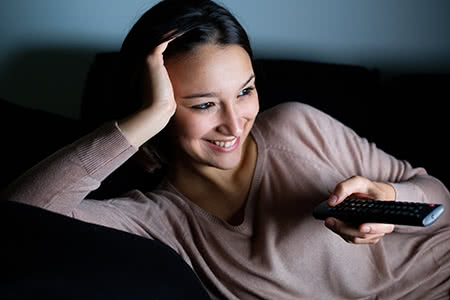 5 Devices That Help You Save Money by Cutting the Cord
Cable TV is becoming a thing of the past. Cable companies have had the luxury of being the only option to view programming and, with that, came high prices and questionable practices such as drawing consumers in with low prices and then increasing prices once they were locked into a contract. However, with streaming services like Netflix, Hulu, and Amazon it is now cheaper and easier to watch your favorite shows and consumers are no longer at the mercy of the cable and satellite companies. Here are 5 devices that will help you cut the cord and start saving money.
1. Apple TV
Apple is a tech juggernaut, so it's no surprise that they have joined the march to cable freedom by offering their own device. One of the more recent streaming device additions, Apple TV, is slightly more expensive with an initial investment of $150, but it also offers a wide variety of free-to-watch programming such as ABC News, PBS Kids, the Smithsonian Channel, and The Weather Channel. It also gives the ability to choose subscription services such as Netflix, Hulu, and Amazon Prime.
2. Amazon Fire TV Cube
Another relative newcomer on the scene is the new Amazon Fire TV Cube. It takes the streaming capabilities of the previous Firestick and combines it with the functionality of Alexa. For example, it allows you to give commands such as "Alexa, launch Netflix", which then gives you the ability to control the TV virtually remote-free. The price tag is slightly cheaper than Apple TV starting at around $120.
3. Google Chromecast
Google Chromecast is an even cheaper alternative than Apple TV and Amazon Fire TV Cube coming in at $35. One of the advantages of this little USB device is that it is extremely portable, so you can take it with you wherever you have access to Wifi. It also offers most of the streaming devices you get from bigger more expensive devices such as Apple TV and Amazon Fire TV Cube.
4. Roku
Roku is another great option offering lots of watching options for a small initial investment of as little as $29. Roku offers most streaming services such as Netflix, Hulu, and Amazon as well as some free-to-watch channels such as Pluto, Tubi, and Crackle. There are a few different models available ranging from a USB device to a set-top box. Roku's interface is very user-friendly as well making it a great option perhaps for the not-so-tech-savvy crowd.
5. Digital Antenna
One of the simplest alternatives to cable is a simple digital antenna. These antennas allow you to receive over-the-air signals that are broadcast locally, and they are all totally free. However, one of the drawbacks of free is that you don't always get programming in HD. There is still some standard-definition programming being broadcast through over-the-air channels.
With all the options available, everyone has the ability to cut the cord and be able to save a lot of money while still enjoying the same type of programming they are used to from traditional cable companies.