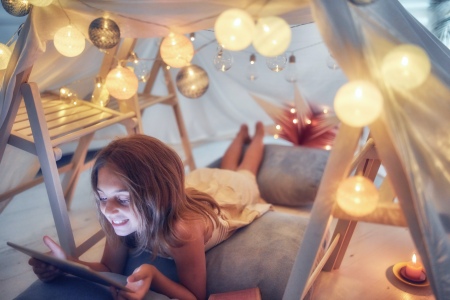 5 Free, Fun, and Educative Virtual Camps for Kids
2020 may be different, but it is not entirely lost yet. The COVID-19 pandemic has thrown a wrench in everyone's summer plans. A lot of events and activities have been put on hold, including all the fun summer activities.
Fortunately, technology—virtual technology to be precise—is here to bridge the gap and help kids come together and have fun. Following is an overview of five free virtual camps that will keep your kids occupied and entertained as the pandemic ranges outside.
1. The Lion King Experience
The Lion King Experience is a virtual summer camp designed for kids aged between 8-years-old and 15-years-old. The camp uses one of the best kids' shows — The Lion King — to teach kids performance art. The program provides kids with learning materials in the form of videos, recorded performances, journal prompts, and other easy-to-use formats.
Each lesson runs for 45 minutes and includes lots of fun activities. The various projects are easy, so most of the activities are self-directed.
2. Camp Candlewick
Camp Candlewick is a 12-week virtual summer reading program designed for kids of all ages. This camp is sponsored by Candlewick, a respectable book publisher with lots of educational reading materials for kids in all grades.
This virtual reading camp divides kids into virtual cabins based on their age. Kids in different cabins are then assigned suitable reading materials for each month. The books are interesting to read and educational, so your kid will have something to show for it when school is back.
3. Apple Camp at Home
Apple Camp at Home is designed for kids who love tech, regardless of how old they are. It offers tech-savvy kids an opportunity to learn coding, video production, design, and a range of other things from Apply experts. Kids get assigned various projects depending on their ages, preferences, and tech know-how. Kids also have the option of downloading a comprehensive Activity Book if they wish to work on their own projects without direct supervision.
4. Start with a Book
Start with a Book sounds like it is all about reading, but it is more fun and exciting than that (and educational, too). In reality, the camp seeks to explore a wide range of topics, including art, sports, space, robotics, pop-culture, and more. The catch is that each theme is explored via reading materials, including special books and discussion guides. The camp also has a dedicated app that makes exploring various themes even more fun. Kids aged 6-years-old and above are welcome to join.
5. Make
Make is an ideal virtual summer camp to bet the pandemic because it teaches kids how to do creative projects using household materials. Artists and tutors teach kids how to create awesome art using ordinary household items such as fruits and paper. There are lots of projects to try out, and the schedule is flexible.
A Virtual Fun Space for Kids
Kids should stay active and entertained at all times, and these free, fun, and educational virtual summer camps are the solution to the ongoing lockdown. Your kids will have lots of fun indulging in the various projects, and this will give you lots of free time to get things done.