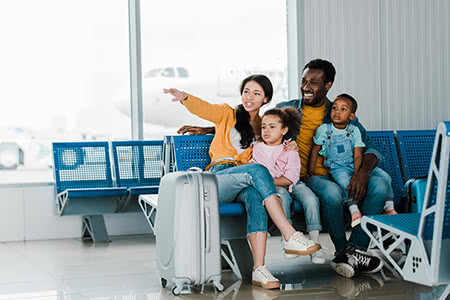 5 Reasons Why Travel Health Insurance May Be Necessary
Most every kind of travel insurance has its benefits, but finding the proper plan is critical when arranging any trip to a foreign land. From short-term to long-term, and multi-trip insurance plans, you want to be confident that you are working with a dependable company that will help you cover the bases for a majority of potential situations you might find yourself within. Dependability in communication, coupled with a competitive rate that won't break your travel budget, is absolutely an excellent place to start. Keep reading for further considerations on why travel health insurance is a must-have asset for your next trip abroad.
1. Have Coverage for International Travel Anywhere in the World
According to the US Travel Insurance Association, an unexpected illness or natural disaster derails travel for one in six American travelers, on average.
The unexpected cannot be planned for, but the least you can do is be prepared for it. Often, the best place to start your travel health insurance investigation is with your very own medical insurance provider, who may already be able to cover you during your travels. Normally, a travel health insurance policy consists of international travel, international wellness, and international travel health insurance, or any combination of, with a wide selection of policies ready to cover you, the policyholder, wherever your travels take you.
2. Purchase the Travel Health Insurance That Is Appropriate for Your Needs
With an average of nearly $4 Billion dollars spent on travel and travel health insurance by Americans every year, there should be no issue in finding the right plan for your needs.
Everyone's travel needs will be different, and your travel health insurance provider should be able to accommodate those needs as required. Whether its access to medications and prescriptions or the ability to communicate with a provider who can speak the same language as you while you are abroad so that you can find and locate the care you need. The little accommodations will make all the difference. So, take the time to outline your specific needs and discuss them with potential travel health insurance providers before purchasing your next policy.
3. Get the Medical Treatment You Need in the Case of an Emergency
Did we already mention that the unexpected can't be planned for? One of the biggest advantages of having travel health insurance is the ability to take advantage of emergency care in your immediate area. If emergency care is not provided in your plan, no matter what the savings may be, it is often a good idea to pass on the policy or plan altogether.
4. Reach Assistance Services That Are Available 24 Hours a Day, 7 Days a Week
We hope you don't find yourself in an emergency, ever, but it can be helpful to access care at any time of the day or night for other travel concerns related to your health and well-being. For example, you run out of prescription medication, and the local pharmacies are closed. You need to find the nearest hospital to access their pharmacy to receive a temporary dose to cover you until the morning. Are you able to speak with a provider who can help you navigate and locate the facility best suited to assist you?
5. Combine Travel Insurance With Travel Health Insurance for Added Savings
The benefits of travel insurance are undeniably in your favor when disaster or delay strikes. The ability to couple travel health insurance with a travel insurance plan will only place you in a better position when you find yourself in a difficult situation abroad.
Other travel insurance services to consider:
Emergency hotline assistance
Personal theft and identity theft reporting
General travel and navigation assistance
Flight and lost baggage coverage
Evacuation and natural disaster assistance
Travel delays and trip interruption coverage