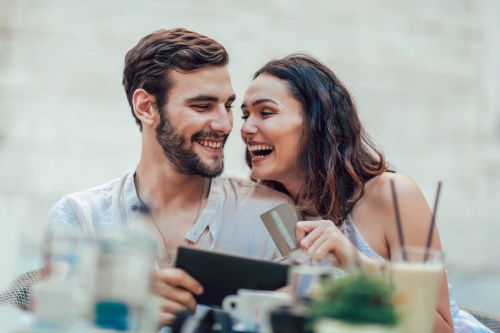 6 Smart Ways to Spend Your Tax Refund
Your tax refund is a great opportunity to invest in your future. The best way to do that is to spend it in a way that either saves you money or earns you money. In this article, we'll show you 6 smart ways to spend your tax refund that help you achieve greater financial freedom.
#1 Pay Down Your Debt
If you have any debt, whether it's a mortgage, a loan, or credit card debt, putting your refund toward it is the smartest thing you can do with that money. A large lump-sum payment will decrease your principal. That means you're not only going to pay off debt sooner, you'll also be paying less in interest.
#2 Get Needed Repairs or Maintenance
If you've been putting off home repairs or car repairs because they're out of your budget, now is the time to do it. The longer you let them go, the worse (and more expensive) those repairs are going to get.
If you don't need any major repairs, use this refund to do any annual maintenance such as hiring someone to clean out your HVAC system or do an inspection. This allows you to catch potential problems before they actually become serious. It's better to fix them now while they're small and affordable.
#3 Start an Emergency Fund
If you have no debt or immediate expenses to cover, opening a savings account is a great choice. Doing this will ensure that if an emergency or big expense pops up during the year, you'll already have some money tucked away to help cover the cost. If you choose a savings account that offers high interest, you'll even earn a little extra cash just for choosing not to spend it right away!
#4 Start a Retirement Fund
For those who are already debt-free and have a large enough emergency fund, your next move should be planning for retirement. There are a few retirement account options, like an IRA, that come with tax benefits. So you'll earn interest on the money in your IRA and you'll be able to claim additional tax deductions next year.
#5 Start a Business
If you've got a business idea you've been waiting for the right time to start, now is that time! Spend that money on setting up a website, buying the raw materials you need to make your product, or perhaps just enrolling in some business classes. Make sure that before you invest your money, you create a clear, actionable, and realistic business plan so that you can invest with confidence in your future business.
#6 Begin Investing
Investing offers some of the best returns on your money. However, the risks that come with it can be even more of a burden for investors who don't have the financial security needed to recover from a big loss in the stock market. If you're not willing to risk it all, start with lower risk stocks and invest only part of your refund at the beginning.
These 6 smart ways to spend your tax refund all help you achieve greater financial health in the long run. By investing in your future, you're taking meaningful steps toward the financial freedom you need to live the life you've been dreaming about!