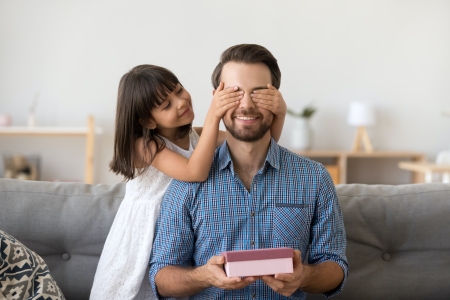 A Low Budget Celebration Any Father is Sure to Enjoy
For many, times are tight right now. Families are stuck at home, many shops and local stores are closed, and social distancing guidelines make it hard to enjoy the typical Father's Day brunch. With these considerations in mind, here are some low budget, but enjoyable, family activities.
Hike and picnic
In many states, local parks, wilderness areas, and national forests are still open. Deciding to partake in a hike and picnic this Father's Day is a free and fun activity the whole family can enjoy. With proven health benefits, going for a walk helps is the perfect way to enjoy the warm weather June brings. Make a day of it and bring a picnic basket to enjoy midway through to fully celebrate this special day.
Scavenger hunt
Scavenger hunts can be simple or complex, long or short, riddled with clues or easily solvable puzzles. Mothers can help their kids create a scavenger hunt for Dad to solve; Dad can create a scavenger hunt for the entire family to partake in. No matter what your scavenger hunt, it helps to stimulate brain activity in young kids with hands-on learning by providing a fun and engaging environment.
Consider theming your hunt around Dad's favorite activities, and whoever knows Dad best gets a prize!
Coupon book
Dads do so much for us throughout the year. Give them a chance to relax by creating a personalized coupon book—a free carwash, breakfast in bed, vacuuming the bedrooms, the possibilities are endless. Moms can help kids create this coupon book ahead of time to present to Dad on the day of. Or, Dad can have a helping hand with the decorations and "subtle" suggestions for coupons.
Easy, free, and pays off the entire year—and lets the kids show how much they care for Dad.
Game night
Having been in isolation for the last several months, many families are sick of game night. For Father's Day, consider revamping your game night with a family theme—trivia questions on Dad, a point system to track winners on games, and bringing out the parents' favorite classics with the kids' modern twist. Taking current games and making new rules helps to give the feeling of a "new" game, without additional expenses.
Game night is more than just board games around the dinner table. It's a chance for family bonding, memories, and creative problem solving.
Cookout
June: the perfect season for burgers and steaks, grilled to perfection by summer air. According to Forbes, it is five times cheaper to eat at home than take-out from a restaurant. With that in mind, help Dad make a meal for the whole family by breaking out the grill and frying up the signature summer hamburgers. This helps simultaneously create a wonderful meal and teach kids cooking foundations--something they can later show their own children.
Family phone call
Family is more than those you see on a day-to-day basis. This Father's Day set up a family Zoom or Skype call to connect with grandfathers, uncles, and all-important father figures in your life. Reconnect during these trying times and share memories in order to keep life positive.
Fishing trip
As the world reopens, so do lakes and oceans. Consider taking your Dad fishing this Father's Day—reuse rods, hooks, and tackle at home in order to achieve a cheap and simple Sunday outing. An added bonus—any catch from a fishing trip can be a Father's Day dinner, making it entirely cost effective.
Father's Day doesn't have to be an expensive holiday. By picking fun and free activities, families are able to celebrate the ones they love without blowing a budget.