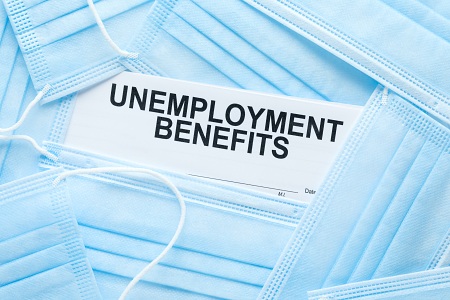 Important Details About Unemployment Benefits and COVID-19
If you've recently lost your job, you need to be aware of the current status of unemployment benefits. Many recent legislations have extended regular Unemployment Insurance (UI) benefits for workers. Some of those extensions are in place because of the COVID-19 pandemic. Here is some information you need to know about UI and what you can expect during this challenging time.
Regular Unemployment Benefits
Regular unemployment benefits are available to workers who have lost their jobs through no fault of their own. Most states in the U.S. offer an initial UI length of 26 weeks. A few states, such as Alabama, Florida, and Arkansas have a lower initial UI length. Recipients are eligible to receive such benefits once they've established their reason for job loss, and they meet the monetary requirements.
Requirements for Continued UI Benefits
Under normal circumstances, unemployment insurance recipients have to search for work actively to continue their benefits. However, several states have relaxed their job search requirements since the onset of COVID-19. The U.S. Department of Labor realized back in March 2020 that work searches were nearly impossible because of massive job closings and layoffs. Thus, they gave states considerable discretion to waive, suspend, or temporarily adjust those qualifications. At least 39 states had changed their requirements by April 2020.
Extensions and Eligibility
Workers are also eligible to receive approximately 13 weeks of extended benefits in states that have high unemployment rates. Just about every state in the U.S. has a high unemployment rate because of the pandemic crisis. The length of these extended benefits is 13 weeks in most states. Some states also offer a voluntary extended benefit period for displaced workers who live in states that have exceptionally high unemployment rates. The voluntary extension period is usually seven weeks. Georgia, Texas, and California are three of the states that offer this maximum unemployment extension package.
COVID-19 Benefits and Extensions
In addition to benefit extensions, workers affected by COVID-19 can receive larger unemployment payments. The government first introduced these extra payments in March as a part of the Cares Act. The Cares Act provided workers with an additional $600 every week on top of their regular benefit payments. However, those benefits exhausted at the end of the July.
President Trump recently signed a new order under FEMA aid to provide workers with an additional $300 per week for at least six weeks. That's half of what displaced workers were receiving under the Cares Act, but it will help them to stay above the water during this stressful period.
Applying for Unemployment Compensation
You can apply for unemployment benefits through your state's website if you find yourself out of work for any reason. Each application has questions about COVID-19 to pinpoint the workers who are eligible for added benefits under the new act.
The state and federal governments are doing everything they can to help American workers to survive during these trying times.